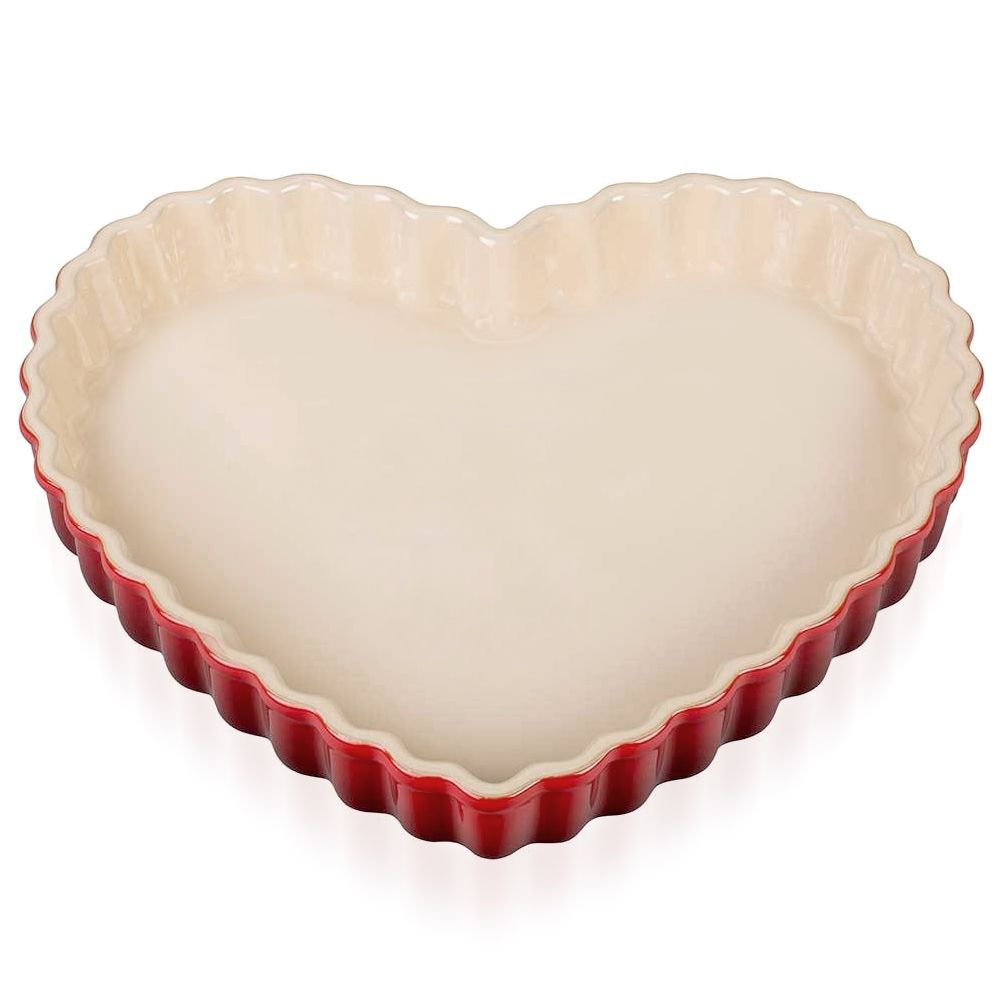 Le Creuset - heart shaped tarte pan - is the perfect pan for baking tarts any time of day, morning, noon or night.
Available, delivery time 2-5 days
Manufacturer number:
91000530060100
Product information "Le Creuset heart shaped tarte pan"
Tarts can be served for any meal from egg and spinach for breakfast, mushroom and bacon for dinner, or a triple berry tart for dessert. The Le Creuset Tart Dish is the perfect pan for baking tarts any time of day, morning, noon or night. Made of stone with an enamel coating, tart dough is easily formed into the pan and slides right out with its decorative edge once bakes, thanks to the fluted sides. The Tart Dish can be used to make a tart for an appetizer or dessert or even an entree. The Tart Dish is also great for making quiches. Part of Le Creuset's classic stoneware collection, the Tart Dish is designed to last and serve your family delicious sweet and savory home-made tarts for generations.
With the little Tart Dish you can prepare a personal tart for a present or a treat. The little tart dish is a small-sized stoneware dish that can be used for making a variety of tarts whether sweet or savory and other baked dishes as well. With fluted sides and a colorful exterior the petite tart dish allows you to make decorative tarts and then use it as a charming serving dish. Designed for use in the oven, the petite tart dish can be used for baking an array of pastries, not just tarts. Make creme brulee, flan or panna cotta in the Le Creuset Petite Tart Dish. color: red
advantages of Le Creuset Traditional Stoneware at once:
Le Creuset's virtually non-porous Stoneware is fired at 2156º, giving it unmatched strength and durability - and making it resistant to chipping, cracking, and staining.
Its enameled surface makes each piece easy to clean and scratch resistant so that it looks and performs wonderfully for years to come.
Le Creuset Stoneware will not absorb odors or flavors, and it resists moisture absorption.
Le Creuset Stoneware features sure-grip knobs, handles, and rims, to allow for easy handling and confident use.
Le Creuset is known for its bright colors and is often described as trendsetter. Its bold and classic colors match Le Creuset enameled cast iron cookware.