Le Creuset Shop by Culinaris

---
Welcome to the home of Le Creuset Shop by Culinaris.

Here you will find premium cast iron cookware, kitchenware, bakeware and wine accessories to suit your cooking, baking and dining needs.


Bamboo by Le Creuset
As beneficial as bamboo forests in the Far East: With Bamboo, Le Creuset 2022 is bringing a new color into the kitchen that radiates incomparable freshness and naturalness. Inspired by tropical grass, the intense, rich shade of green sets lively accents on any table, no matter whether it is set indoors or in the garden, Bamboo always looks authentic and inviting. The Bamboo assortment ranges from cast-iron cookware and pottery made of ovenproof stoneware to various kitchen and wine accessories. The collection includes Signature cast iron roasters and pans, casserole dishes, mini cocottes, dinner and soup plates, cereal bowls, mills, kettles, cooking ladles and wine coolers.

read more
Harry Potter™ Collection
Le Creuset makes it possible to express your personality with unique products that are fun and suitable for every style. This unusual range is guaranteed to bring magic to any kitchen. It contains product classics in the typical colors of Le Creuset. In addition, it is decorated with details inspired by the characters, Hogwarts houses, locations and other iconic elements from the popular films.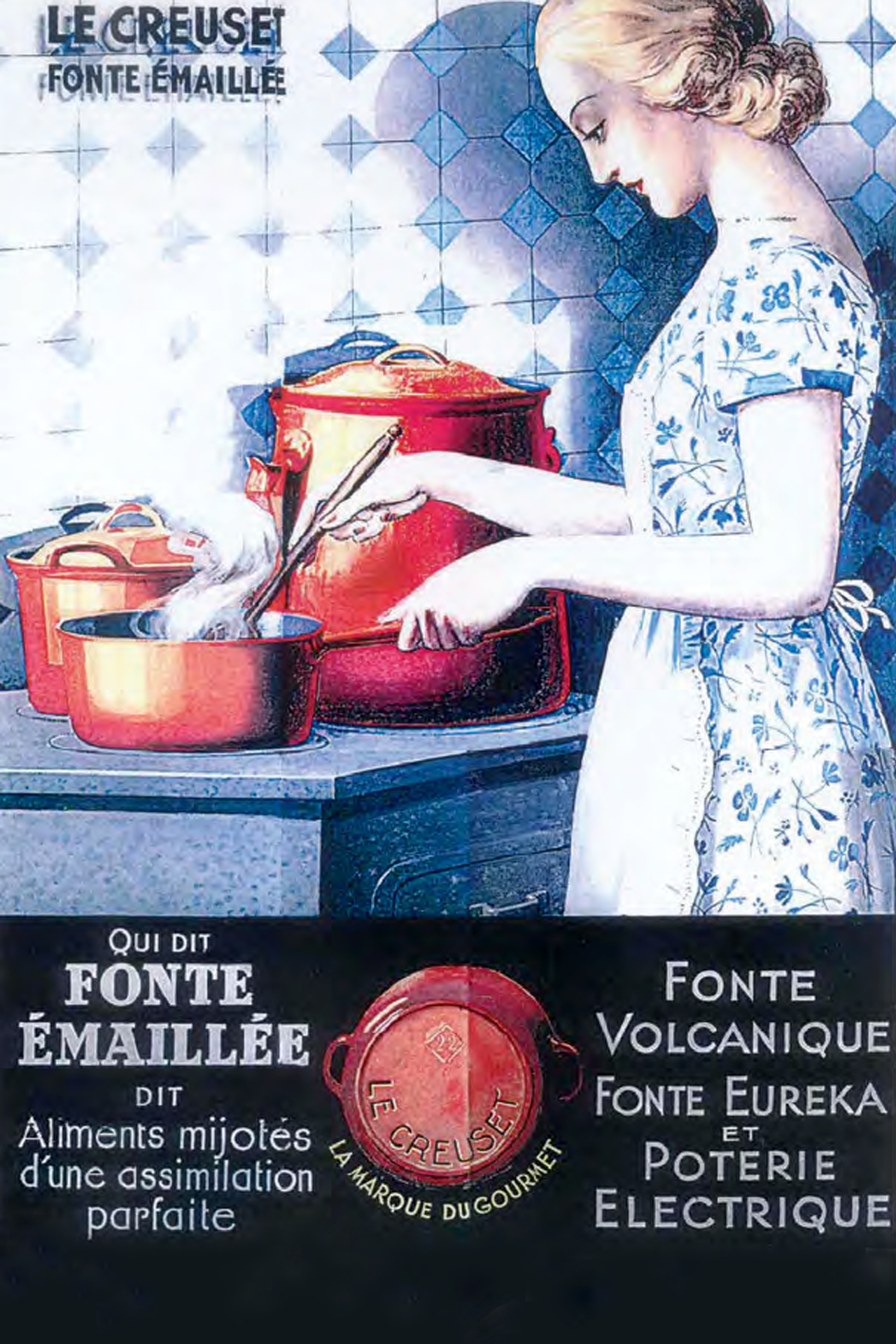 Le Creuset - the world's leading manufacturer of cast iron cookware

The Le Creuset company was founded in France in 1925.

After their first meeting, Armand Desaegher and Octave Aubecq agreed to work together and defined the basic production process of the enamelled cast iron "Cocotte" that Le Creuset still use today. After they created a working prototype in 1925, Le Creuset was born.

Every pot and pan from Le Creuset is unique and valuable. The perfection in the production from the shaping to the finishing to the enamelling makes it so unique. Ever since the company was founded, the successful Le Creuset brand has stood for excellent quality and innovative product ideas for everything to do with cooking and enjoying. Le Creuset is popular in the best kitchens in the world - in over 40 countries.

In addition to maximum functionality, each piece is characterized by a unique design and its perfect ergonomics. The cast-iron roasters are modern classics and the result of almost a hundred years of refinement. They are passed down through generations and only get better with age.

Le Creuset roasters are checked at every stage of the process to ensure outstanding quality, durability and performance. Each roaster is hand-inspected by 40 experts who are responsible for checking every detail.

Le Creuset products are meant to last forever!

The variety of colors is Le Creuset's specialty and sets it apart from other manufacturers. The blending of rich pigments for the roasters is done with extreme precision to ensure consistency. Le Creuset offers a wide range of unique colors for every style of kitchen. It doesn't matter whether it's bold colors or pastel tones.

In addition to the color "Volcanic", which has become the trademark of the traditional brand, the special color Elysee Yellow, for example, was adored in the 1960s and even found its way into Marilyn Monroe's kitchen. Later, in 1999, Marilyn's collection was auctioned off at Christie's in New York for an incredible $25,300!

The pots, pans and molds are sprayed with at least two layers of enamel, which serve as both a protective and a colored layer.
Finally, the finished pieces are hand inspected and tested to the highest quality standards. Spare parts such as lid knobs and handles are added for the final touch.
"From the kiln to your oven"
LE CREUSET - SINCE 1925