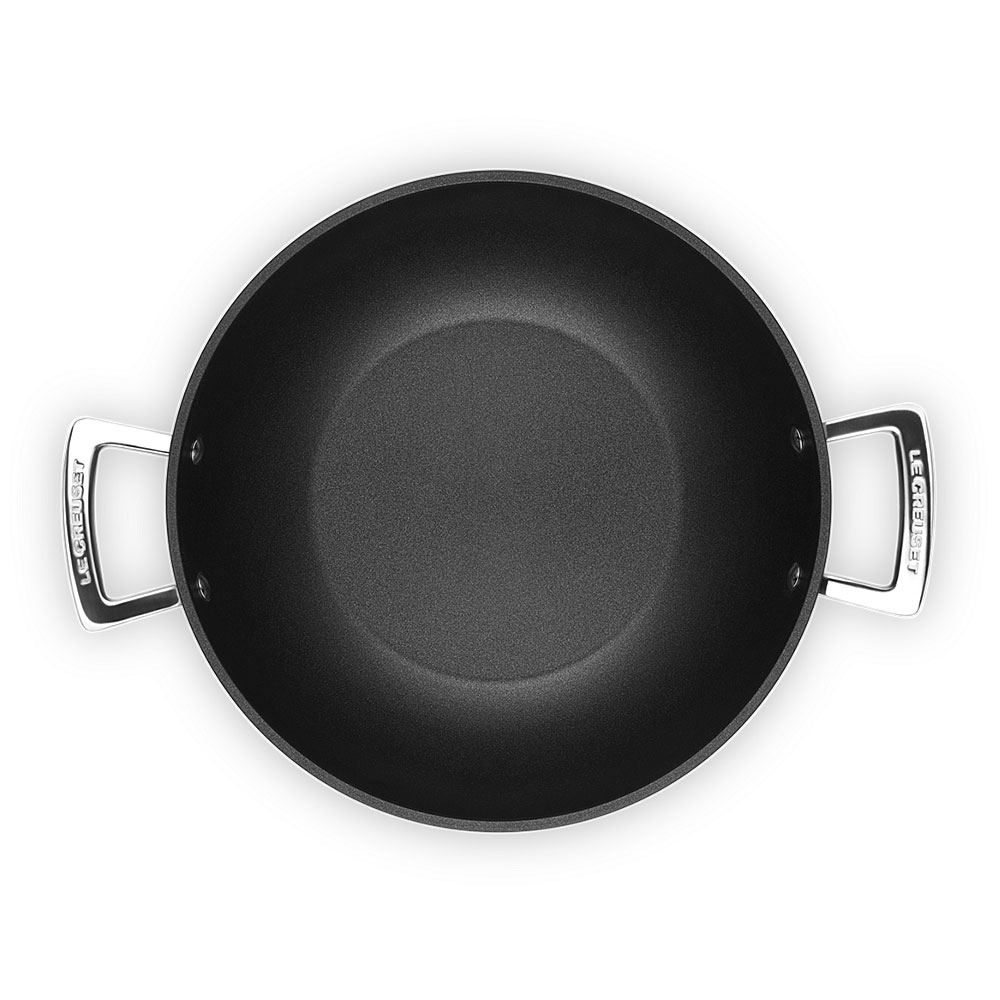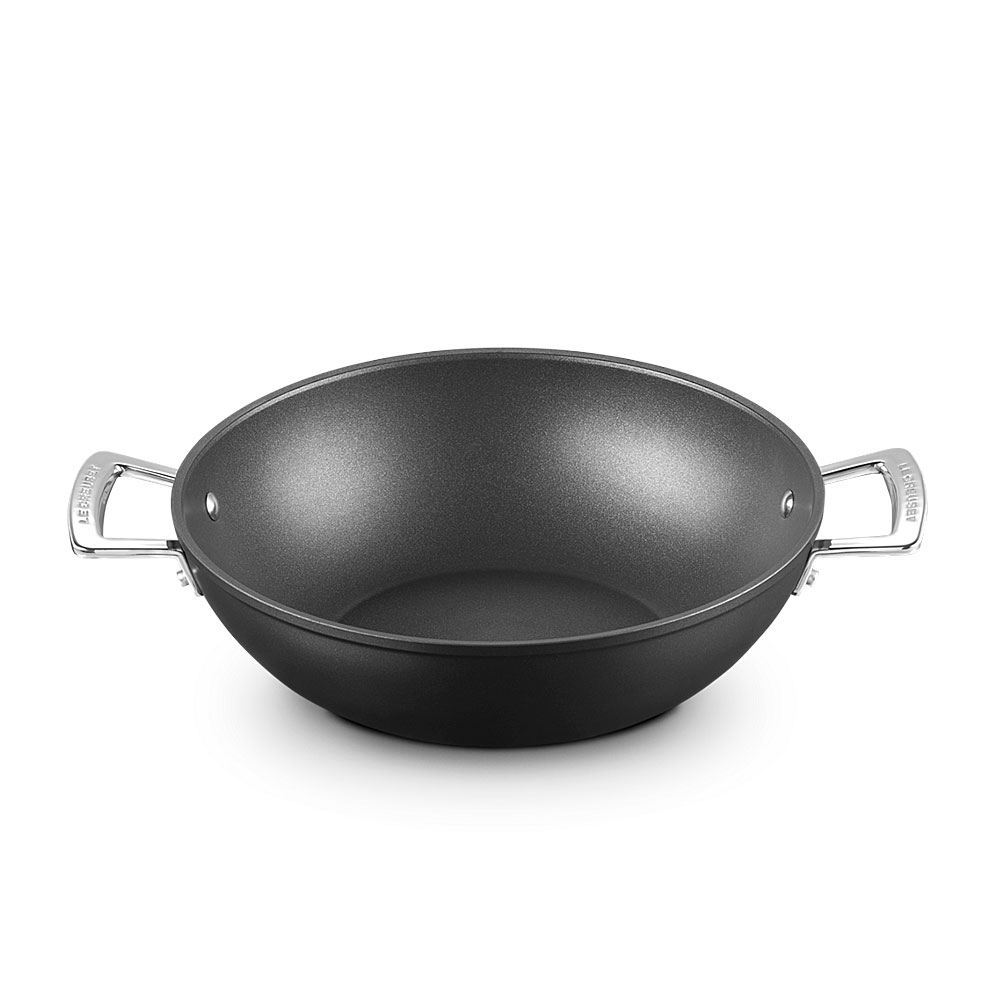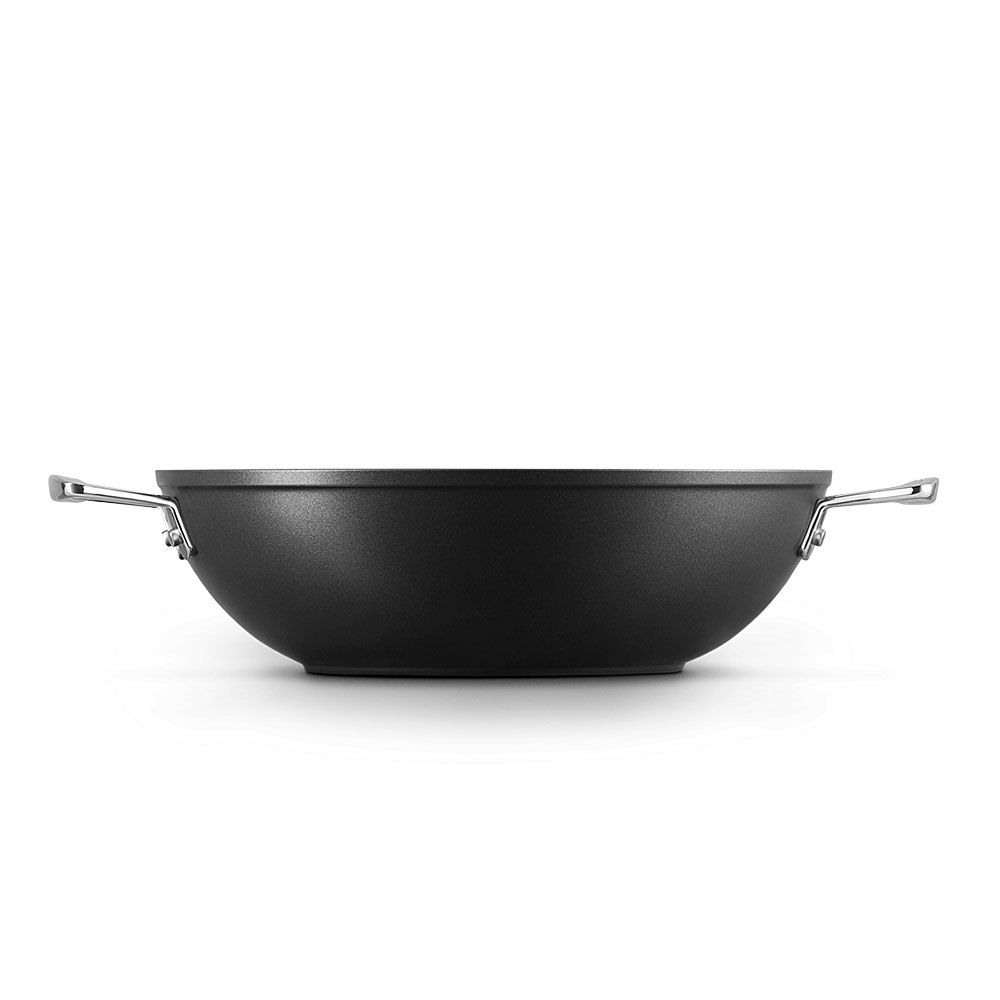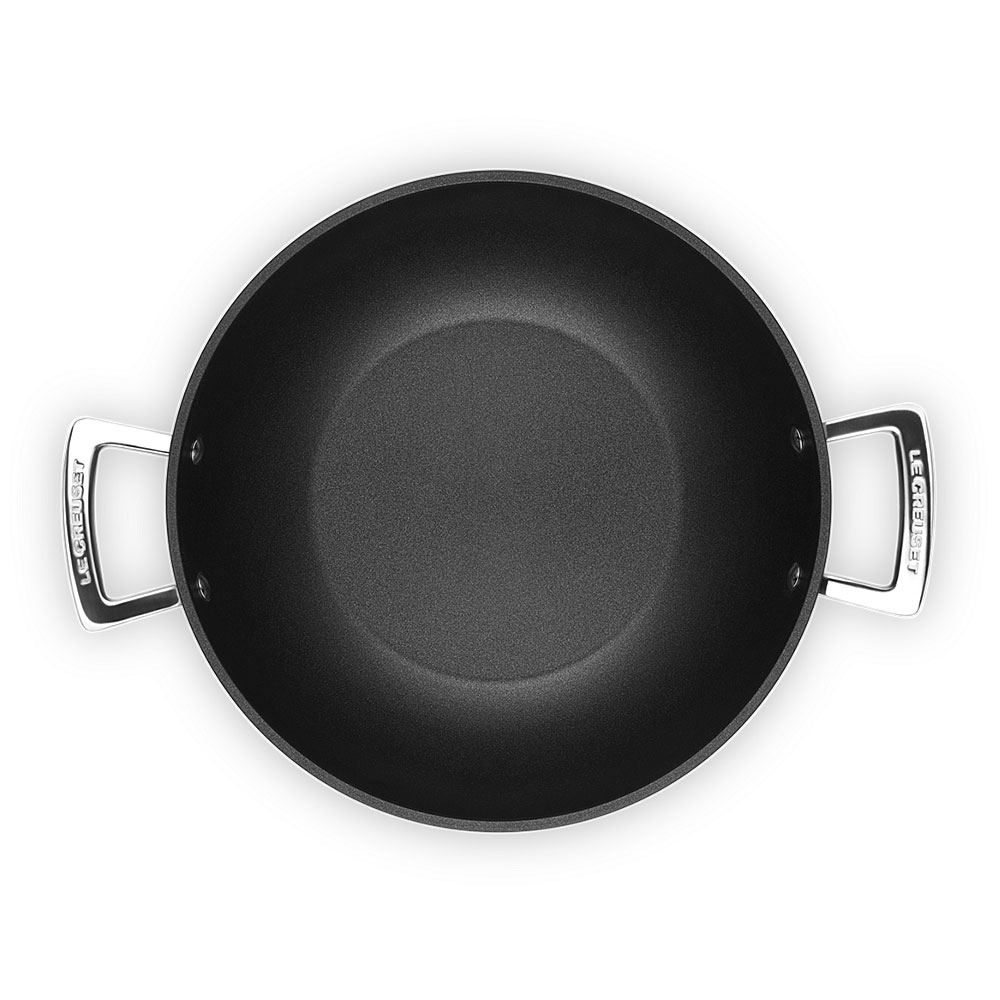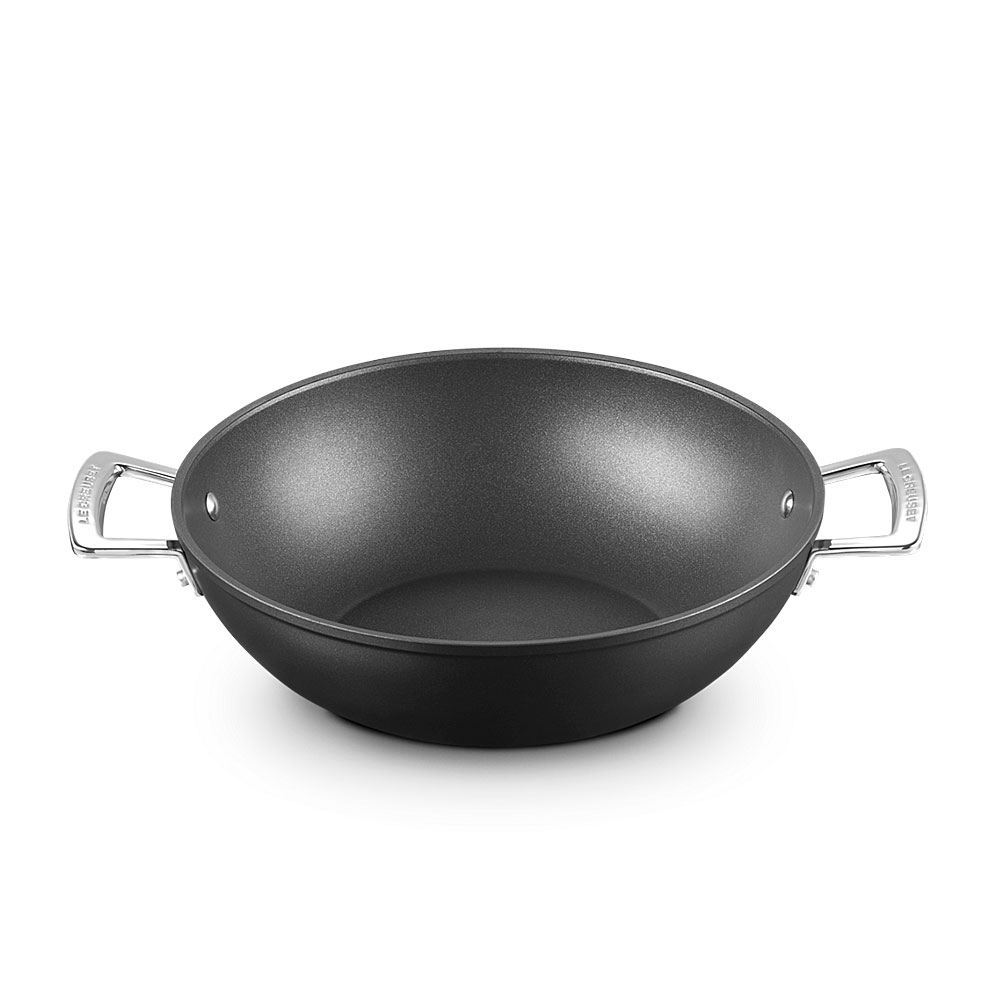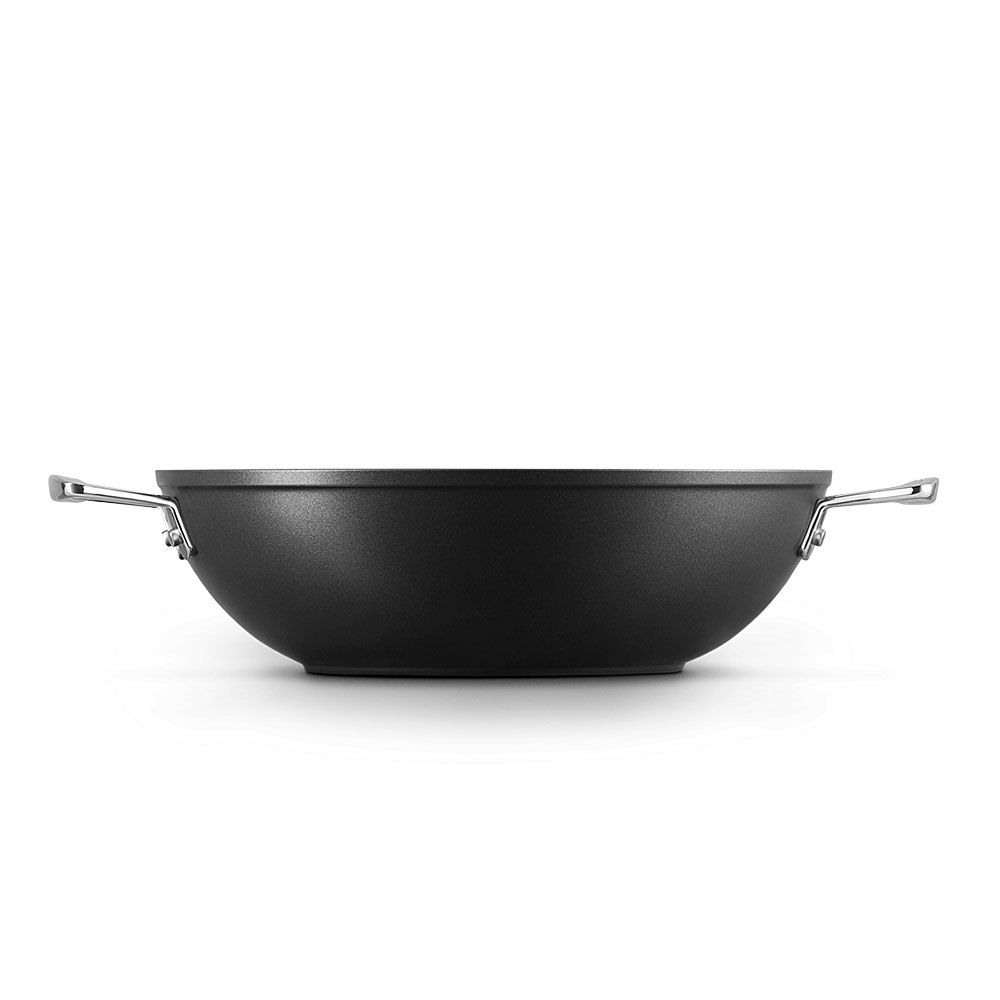 Le Creuset - Toughened Non-Stick 32 cm Wok - Is ideal for healthy stir-frying of meat, fish and vegetables.
Available, delivery time 2-5 days
Manufacturer:
Le Creuset GmbH
Manufacturer number:
51105320010502
Product information "Le Creuset - Toughened Non-Stick 32 cm Wok"
New: The best Le Creuset non-stick coating. The improved PFOA-free non-stick coating on the inside and outside provides perfect non-stick properties during frying and quick and easy cleaning, and this for years to come.
Toughened Non-Stick Wok is ideal for healthy stir-frying of meat, fish and vegetables. The deep, curved side walls allow the food to be moved around the pan to cook quickly retaining flavour, colour and nutrients. The Wok is also perfect for deep-frying and tempura cooking. And if used with a heat-resistant Le Creuset Toughened Non-Stick Glass Lid (available separately) it is perfect for braising, steaming and boiling too; all popular cooking techniques in Oriental, Asian and European cuisines.
Toughened Non-Stick is a sleek range of versatile pans perfect for everyday use. It has a tough, PFOA-free non-stick surface inside and out, and a special hardened body to create a durable and long-lasting pan that can be used on any heat source. The easy release non-stick interior and exterior surfaces are easy to clean, and are tough enough to withstand use of metal utensils.
Professional-style cast handles are attached with stainless steel rivets for a superior, secure fixing, and the addition of a helper handle makes lifting easier.
Heat resistant glass lids retain moisture and flavour, and allow you to check the food you are cooking without disturbing the cooking process or temperature by lifting the lid.
Ø 32 x H 10 cm
A generously-sized assist handle provides comfort and confidence when lifting or transferring
Hot-forging manufacturing process ensures pans will never warp
An induction compatible, magnetic stainless steel base ensures superior performance on any cooktop
Pans are oven-safe up to 500ºF (tempered glass lids are oven-safe up to 425ºF)
Hollow, stay-cool cast stainless steel handles minimize heat transfer and fit comfortably in hand
Side handles and assist handles feature stainless steel rivets for durability
A convenient side handle hole allows for hanging storage
Nonstick coating is reinforced and safe for dishwashers
Introduction
Le Creuset Toughened Non-Stick pans are manufactured from premium materials that will provide the best in durability and cooking performance
Each pan is made from heavy gauge, forged aluminium that has been specially treated to provide a strong, toughened finish that will withstand the demands of everyday use.
Each pan spreads heat evenly and efficiently, so there are no hot spots in your cooking
The specially constructed base incorporates a magnetic, stainless steel disc that provides extra strength and stability to the pan and makes it suitable for use on ALL HEAT SOURCES including the latest induction hobs
Both the interior and exterior of each pan are finished with one of the most modern, PFOA-free, toughened non-stick finishes available providing superb release of food and easy cleaning - every day. It is an ideal surface for healthier cooking with very little oil or fat.
Optional heat-resistant glass lids are available to buy separately
Handles are secured with stainless steel rivets