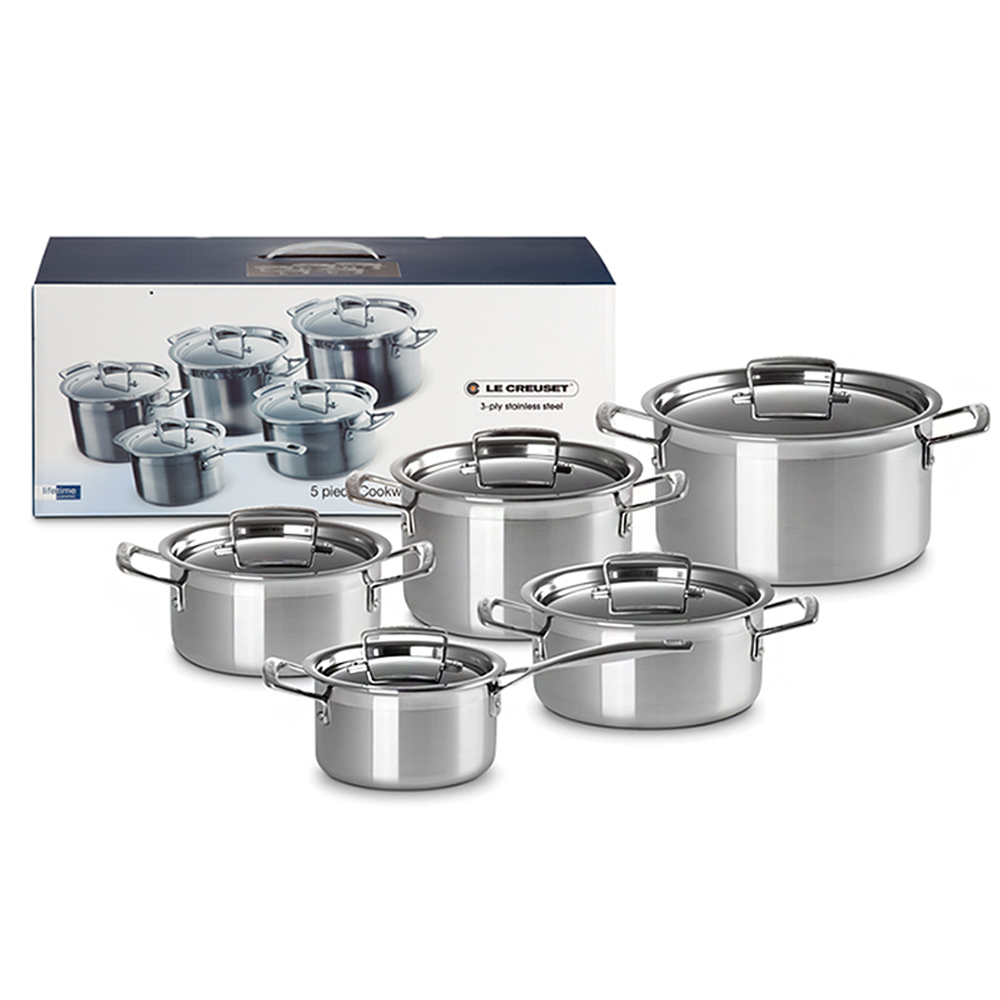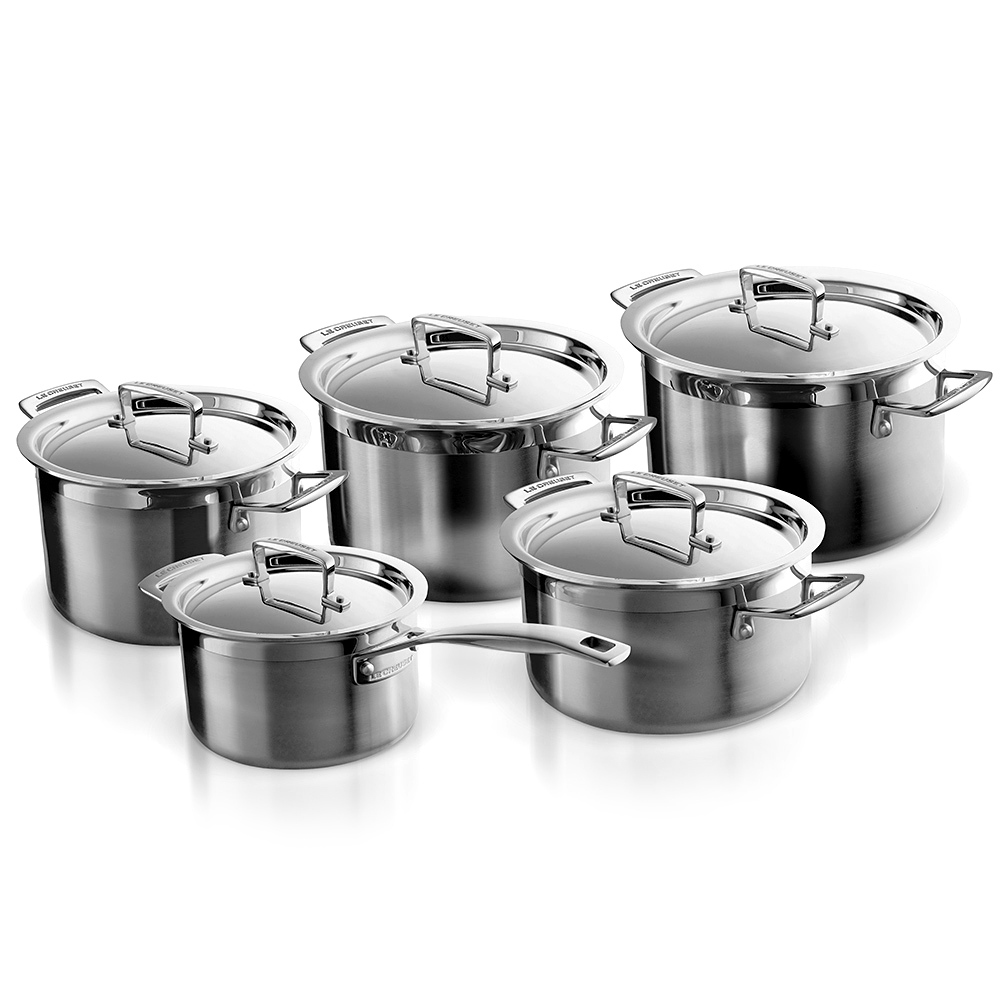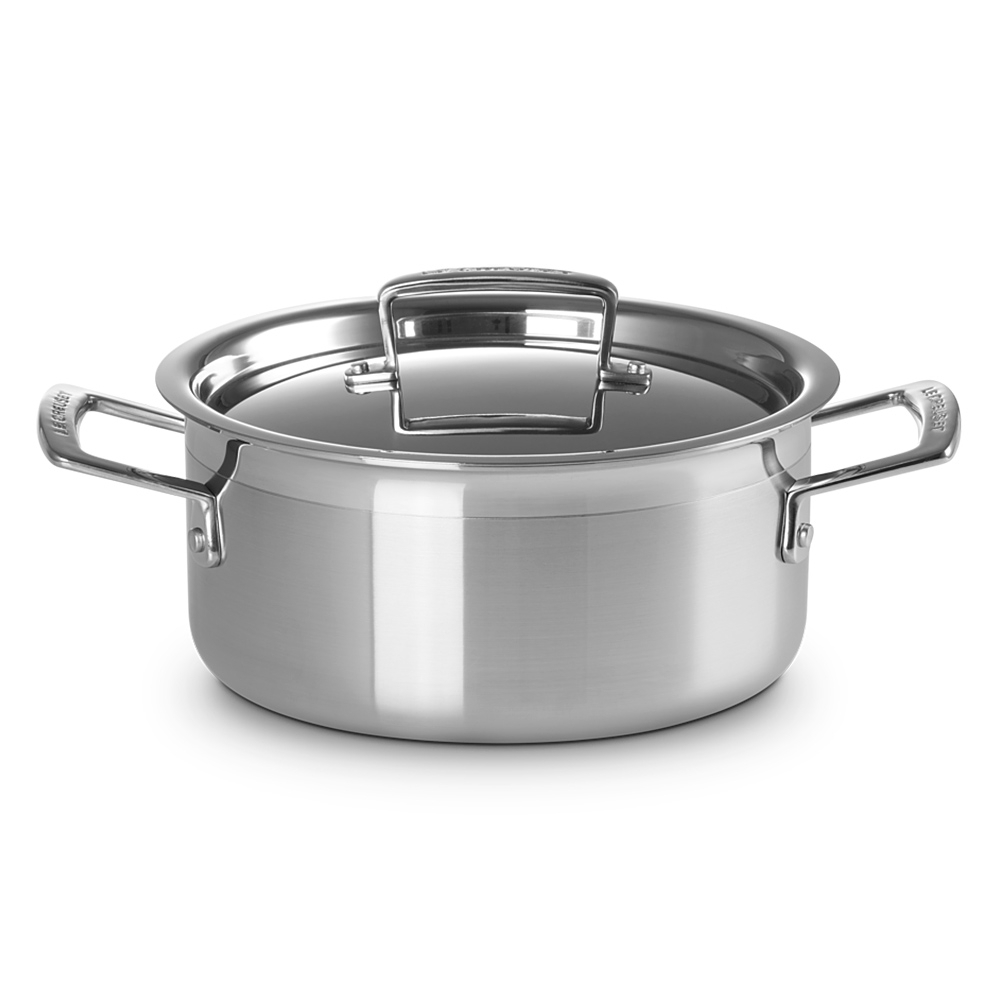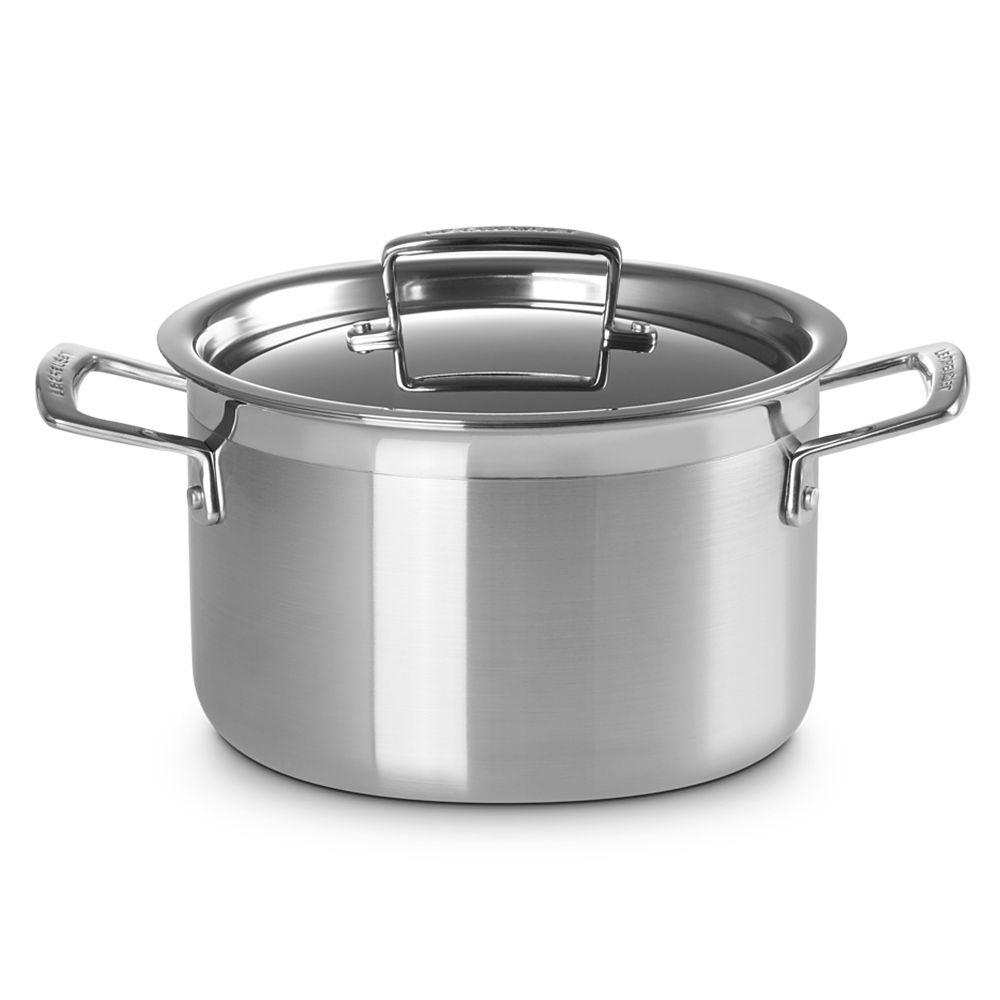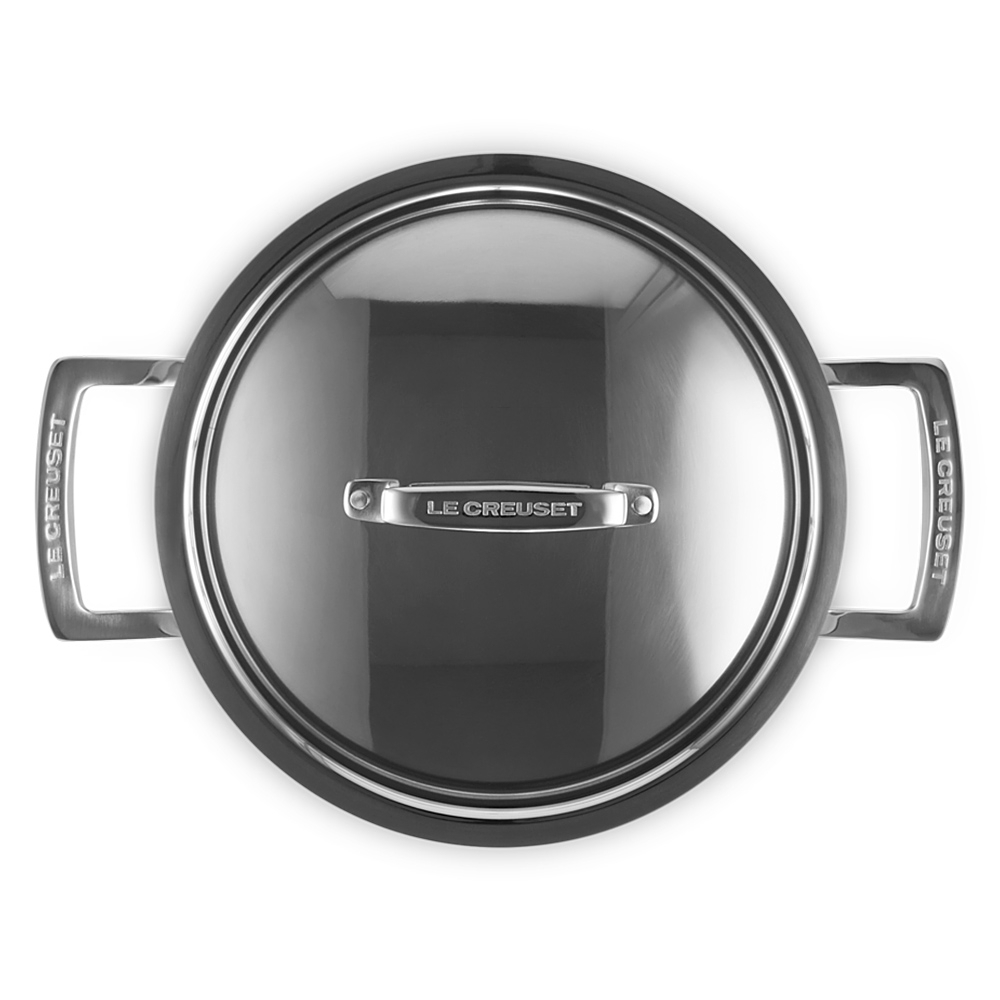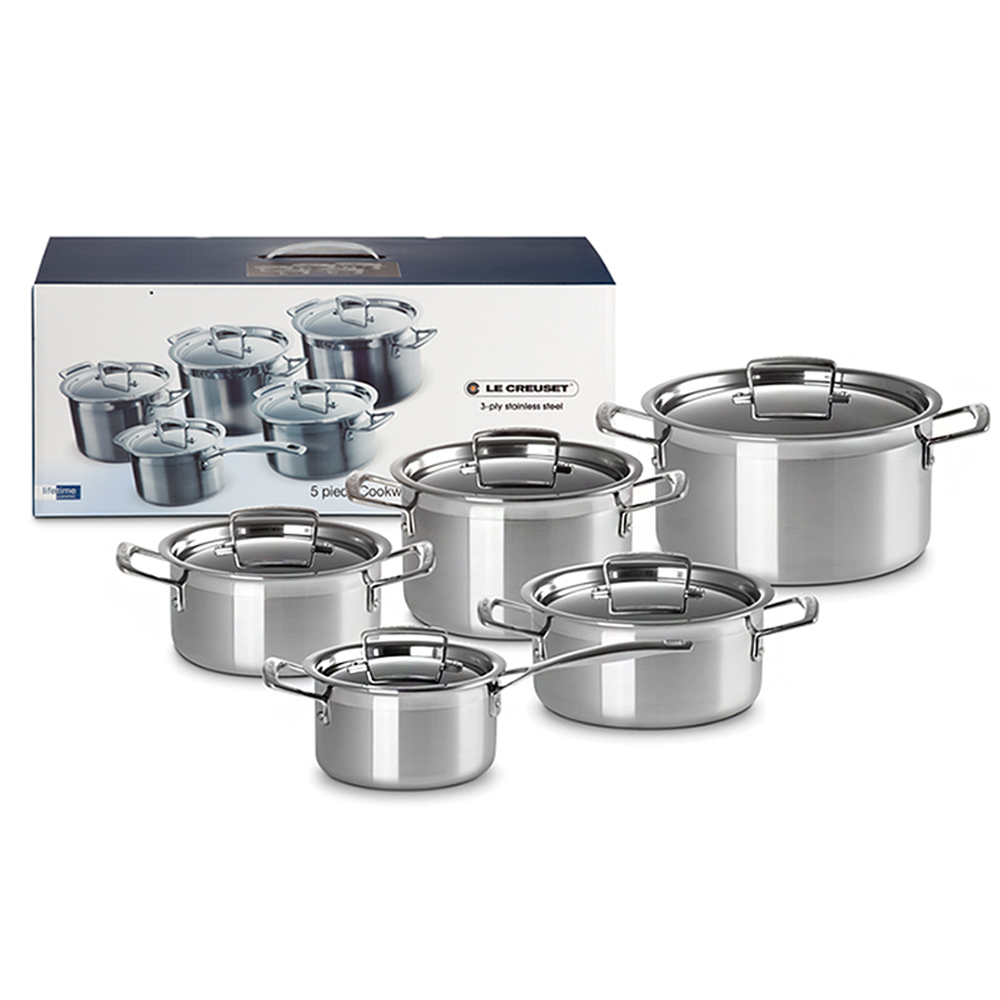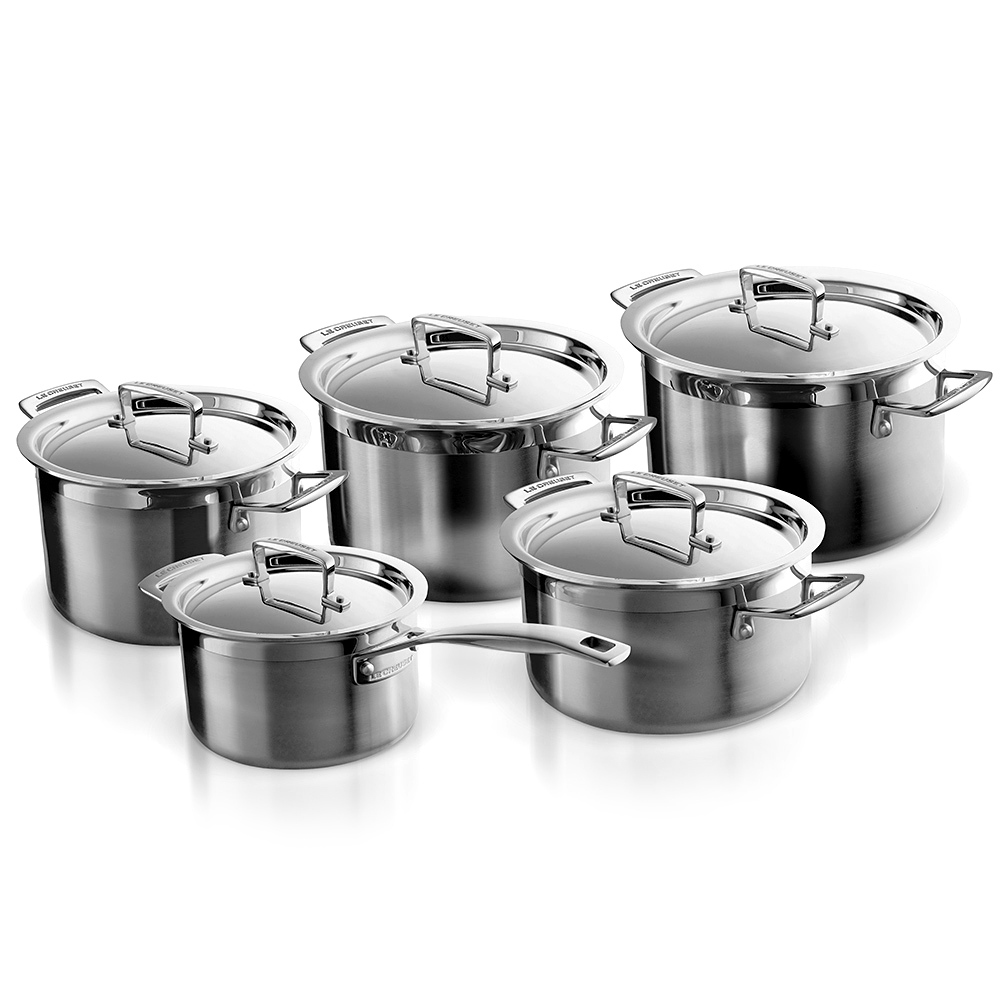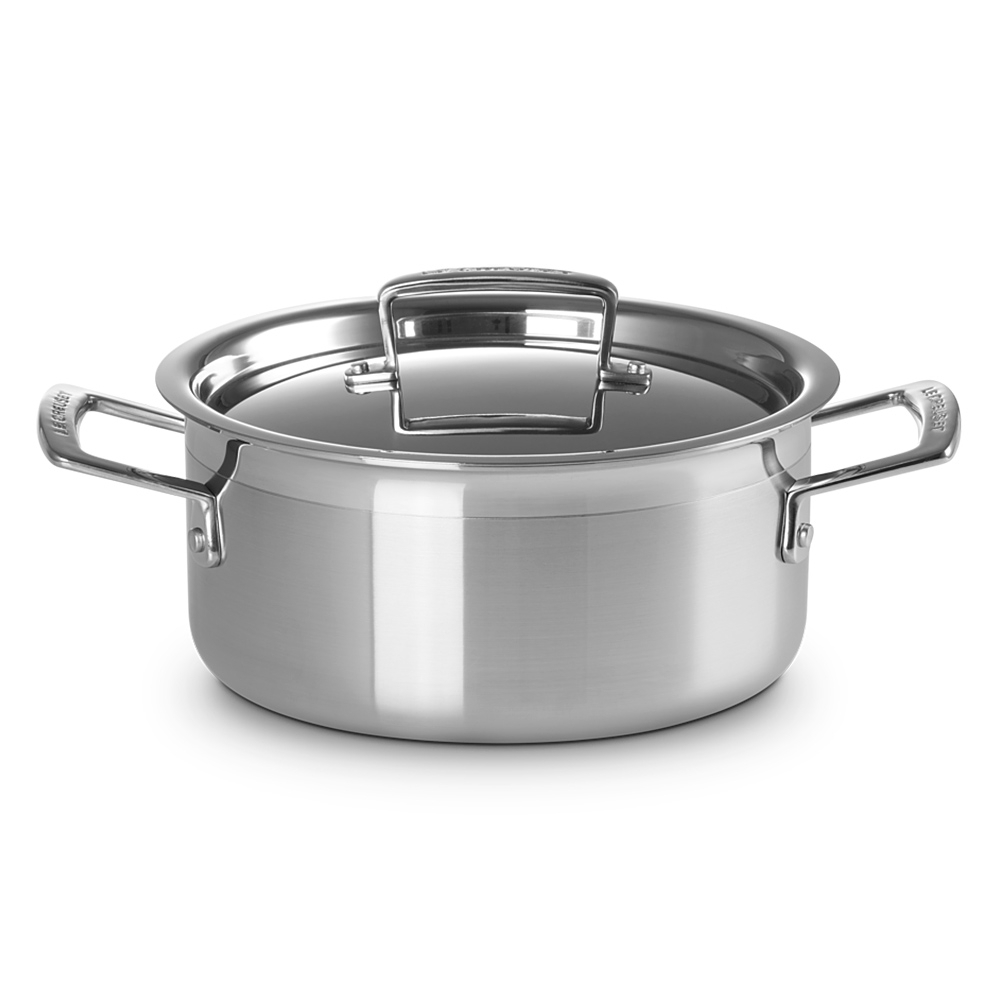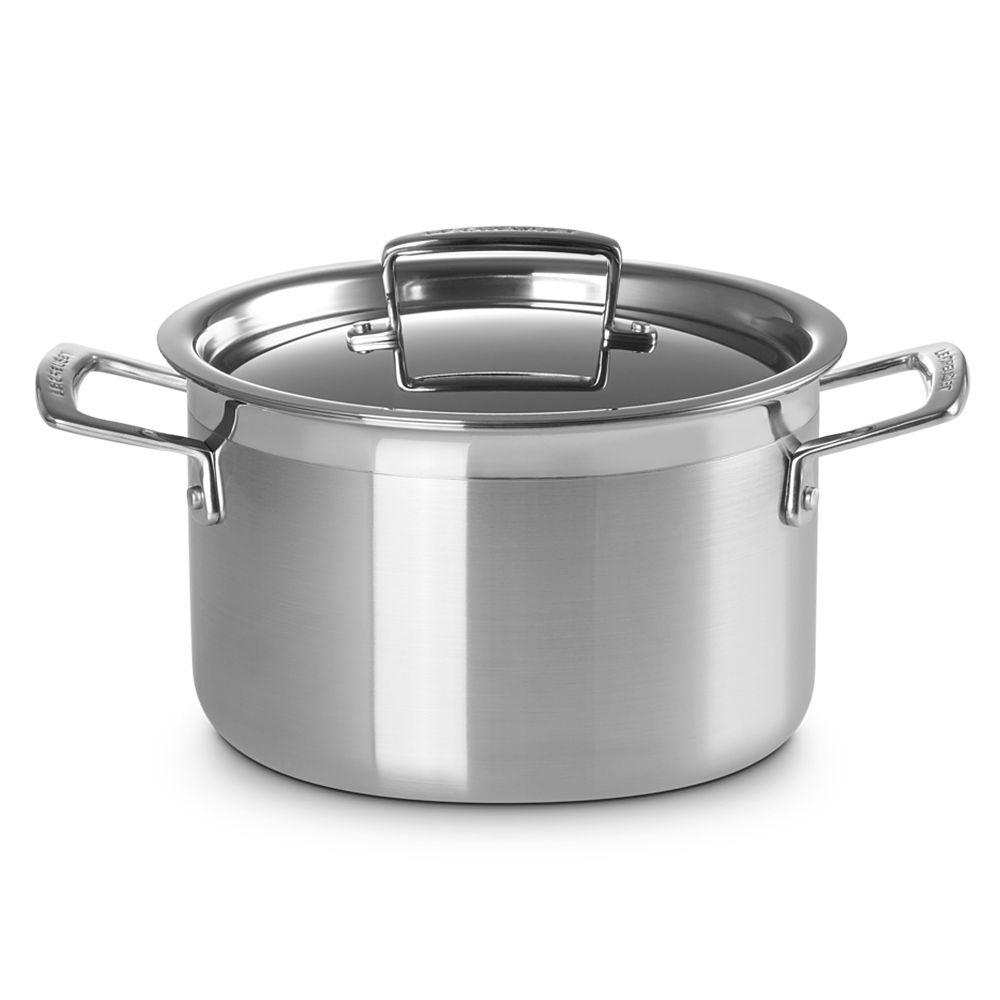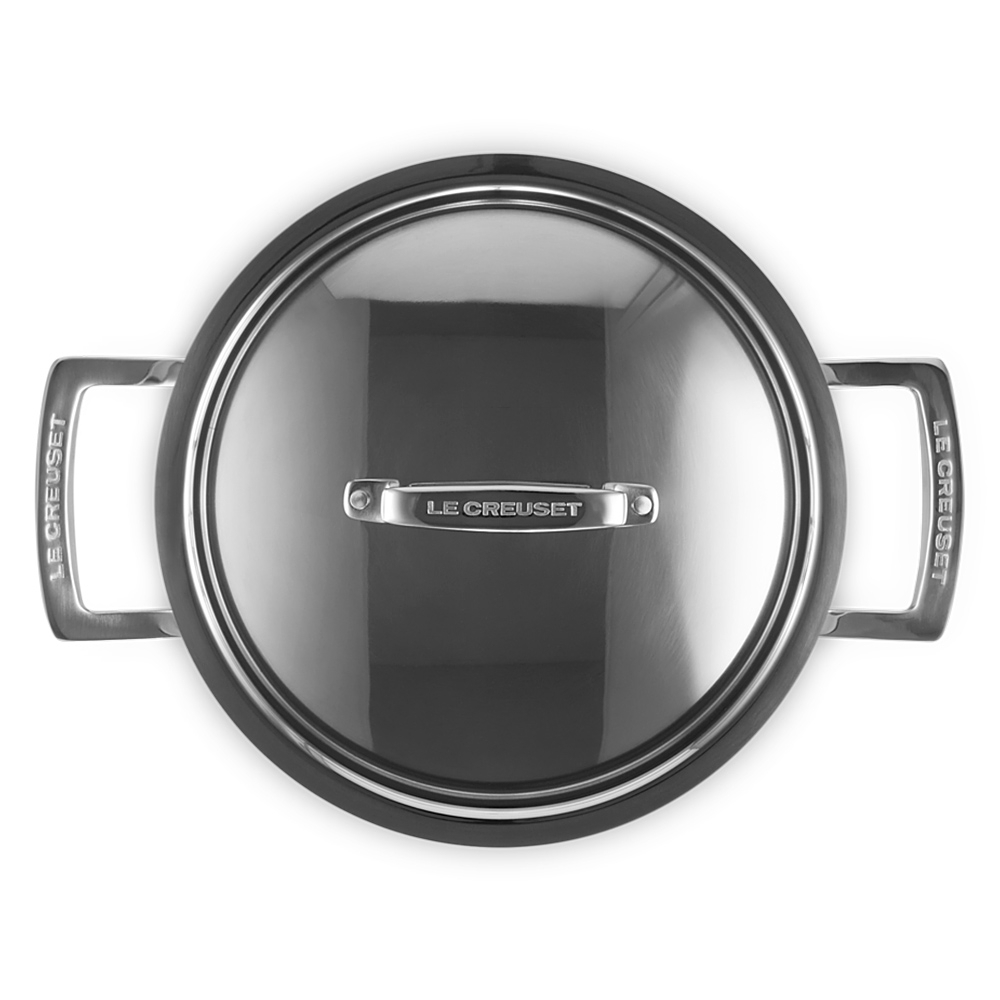 Le Creuset - 5 Piece Cookware Set - Deep Casserole: 18 cm , 20 cm, 24 cm - Shallow Casserole: 20 cm - Profi Casserole: 16 cm
€615.00*
%
€889.00*
(30.82% saved)
Available, delivery time 2-5 days
Manufacturer number:
96209400001000
Product information "Le Creuset - 5 Piece Cookware Set Stainless Steel"
Le Creuset - 5 Piece Cookware Set including:
Deep Casserole: 18 cm / 6,3", 20 cm / 7,9" and 24 cm / 9,4"
Shallow Casserole: 20 cm / 7,9"
Profi Casserole: 16 cm / 6,3"
The Le Creuset 3-ply Stainless Steel range is made using the latest multi-layering technology where stainless steel and aluminium are bonded together to form the special 3-ply material. A core of aluminium is sandwiched between two layers of premium grade stainless steel cleverly combining the cooking benefits of both materials. The aluminium stretches from base to rim, meaning heat spreads evenly and gently throughout the entire pan - not just the base.

Professional-style cast handles are attached with stainless steel rivets for a superior, secure fixing and the addition of helper handles on selected sizes makes lifting easier.
Features:
Precision-pour rim allows for clean, convenient pouring directly from the pan
Tri-ply construction with a full aluminum core provides even, all-around heat distribution, eliminating hot-spots and scorching
Hollow, stay-cool cast stainless steel handles minimize heat transfer and fit comfortably in hand
Stainless steel rivets provide extra durability
Brushed steel exterior resists fingerprints
Capacities etched clearly on the base for quick reference
Dishwasher-safe for easy cleaning
Magnetized base is compatible with all cooking surfaces - including induction

Cooking with Le Creuset 3-Ply Stainless Steel

Le Creuset Tri-Ply Stainless Steel cookware features a commercial grade triple-layer construction - a full aluminum core sandwiched between two layers of premium-quality stainless steel. The heat-responsive aluminum core extends up the sides of the pan to provide even heat distribution and to eliminate scorching and hot spots. A magnetized stainless steel exterior ensures compatibility with all cooktops, including induction. Please note that the Stainless Steel teakettle is not compatible with induction cooktops. Uncoated cookware is oven-proof to 425°F / 220°C.
3-Ply Stainless Steel cookware is dishwasher safe - including nonstick-coated pieces.
Le Creuset 3-Ply Stainless Steel cookware products are covered by a lifetime warranty.
Every piece of cookware is manually inspected several times during manufacture to ensure the strictest quality standards are maintained.
Tools to use

For stirring comfort and surface protection, Le Creuset silicone tools are recommended. Wooden or heat-resistant plastic tools may also be used. Metal tools, spoons or balloon whisks may only be used with care and should not be scraped over the surface. Do not knock these on the top rim of the pan. Hand-held electric or battery-operated beaters should not be used. Their blades will damage the enamel.
Cleaning and care

Always cool a hot pan completely before washing. Remember to dry it thoroughly before storing. Never plunge a hot pan into cold water. While the Le Creuset Stainless Steel is designed to be durable, thermal shock can still occur and may result in a warped base.

If there are food residues, fill the pan with warm water and let soak until the residues release easily. Nylon or soft abrasive pads or brushes can be used to remove stubborn residue. Do not use metallic pads or harsh cleaning agents, as these will damage the surface. A proprietary stainless steel cleaner can be used to remove hard water lime scale and other marks. It can also be used to condition, polish and protect the inner and outer surfaces. If you notice a slight discoloration on your pans after cleaning them in a dishwasher, try a different detergent.

Never store pans while they are still damp; store them in a dry cupboard away from steam.